42 comfortable rooms

Well equipped rooms with:

Free wi-fi
Air-conditioning
Heating system
LCD TV with DTV
Telephone
Full-equipped bathroom
Hairdryer
Bath amenities

Hotel services

And you will find many additional services:

24h Multilingual Reception Desk
Continental Breakfast
24h Snacks, Sandwiches and Drinks Service
Business Corner with free Internet access
Private garage. Outdoor parking
Elevator to rooms access
Laundry Service
Free wi-fi
Restaurant
Events specialists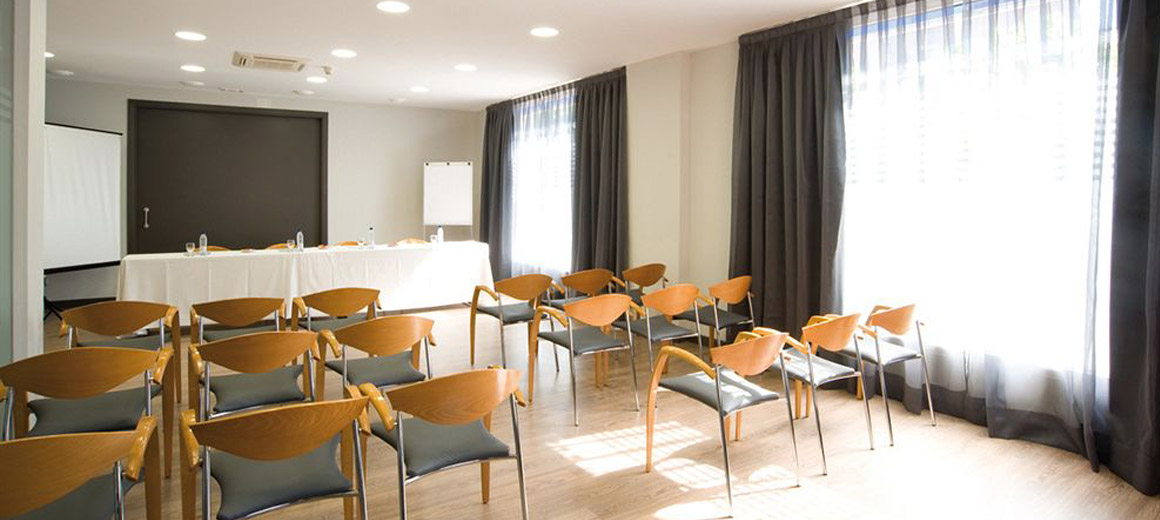 Hotel Cisneros is the perfect place to stay in Alcalá, both for business and tourism. 42 rooms, all decorated and equipped in the most comfortable and pleasant way.
Our MEETING ROOM, provided with sunlight and free WI-FI, is the best place to arrange your meetings: conferences, exhibitions or speeches. In addition, we have our annex RESTAURANT with outdoor terrace which holds up to 100 people.
For more information about this issue, check our EVENTS section and ask us about availability and prices, technical equipment, special menus and coffee-breaks.